My Favorite Chrome Plugins for SEO
There are so many fantastic plugins out there to aid in our SEO efforts, so I want to share some of the plugins I use everyday. I categorized them into different areas of SEO, but some of them cross over.
Architecture
BuiltWith – This handy plugin allows you to quickly assess different elements of how a site is built. For example, a CMS, server type, frameworks, analytics and more.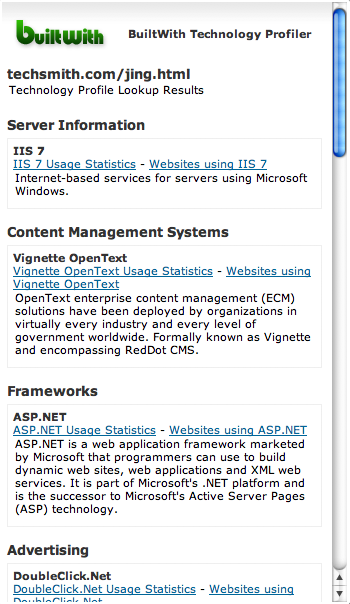 Cache – This is the lazy person's cache checker. Instead of typing cache:http://www.example.com, just click the plugin, and it will return the Google cache for the page you're currently on.
Microformats – This tool allows you to quickly see if a page is marked up with microformatting data. Perhaps you need to think about implementing Schema.org markup?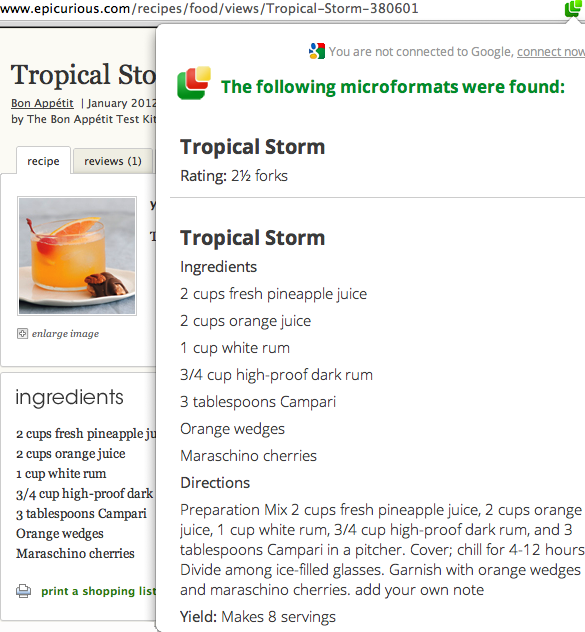 And yes, I would like to make this drink!
Web Developer – This tool, also loved in Firefox, has many different functions, but it's main use highlights and disables various sections of websites, such as H1s, images, javascript, etc., to make analyzing a page easier.
Linking

Mozbar – As if this tool needs an explanation! While I prefer this plugin in Firefox over Chrome, the SERP overlay is the best feature. You can easily see how you are getting beat by your competition in links with each result.
The quick Page Analysis and Link Data snapshots also always come in handy when you just want a sneak peak.
Check My Links – This handy tool checks for broken links on a page. If you have a motorcycle gear site, and you want to develop a piece of linkbait to add to a resource site like http://motorcycleresources.com, run Check My Links to find broken websites on these pages to use as an in when performing link outreach.

LinkAnalysis – This tool will tell you how many links are on a page, internal and external, and will allow you to see exactly what the links are. Click the button, and you can copy and paste the URLs from a text area for easy analysis.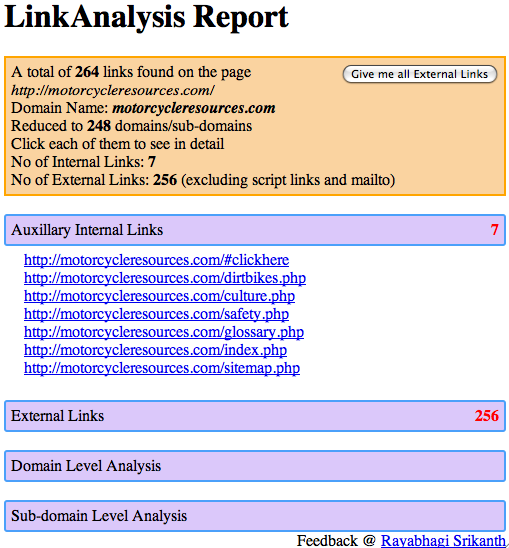 iPR – Not only does this plugin give you the PageRank for a page, you can hover over and get a breakdown of link metrics and PR that passes through for each link.

PageRank Status – I always like to have a second PageRank checker installed to verify what I'm seeing. I use the official Google PR plugin, along with this one and the one above. This tool also gives you a few handy stats.

Google Similar Pages – This is another lazy person's plugin! Instead of typing in the query related:zappos.com into the Google search bar, click the button and get four similar websites. It's good for extremely quick research.
Scrape Similar – This plugin recently came to my attention from this article and a from my coworker, Ethan Lyon. Easily scrape Google search results and upload them to a Google Doc. Imagine all of the possibilities!
Boomerang – Ever forget to follow up to follow up on an email because you deleted it? Now you can get the email out of your inbox and remind yourself to follow up – perfect for link outreach. Thanks to David Karalis for this gem.
Rapportive – This plugin pulls in an email user's public social profiles within an email thread. Makes it way easier to connect with someone when doing link outreach. Nico Miceli wrote a post on how to increase outreach efficiency using this plugin and the one above.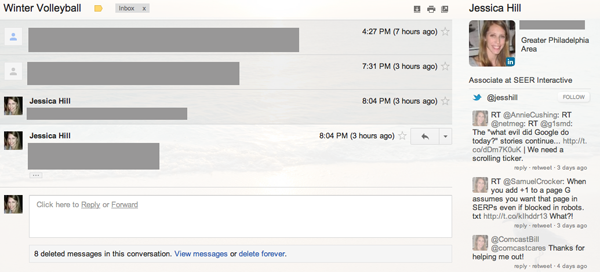 Monitoring
Page Monitor – Easily keep track of website changes with this tool. One caveat is that it monitors on a page by page basis. So if you're monitoring the home page and there's an update on the blog, it won't pick up the change. It can be a little tricky to determine exact changes, but at least you're in the know.

SEO Site Tools – This tool receives honorable mention, as it doesn't always work like it should. When working properly, this tool highlights and numbers search results, making very easy to spot your site's result.

Bonus tool: Jing for instant screenshots and screencasts.
I hope you find this list useful, and please share plugins that you use everyday to make your life easier 🙂